Welcome to the world's leading premium podcast marketplace
Reach the best podcasts, the most talented creators, and the most engaged listeners - across any and every podcast platform.
We're the world's biggest podcast company and the engine powering creators, advertisers and listeners everywhere
We provide access to 25,000+ shows with 300m+ listens every month

Niche and mainstream consumer passion points

100% sought-out content, whenever and wherever listeners want it

A more personal conversation with consumers

Spoken word delivers active listening and heightened engagement
How podcast advertising works

Meaningful reach at scale. Supply your own audio — or work with Acast Creative to make something new — for instant brand awareness, targeted across an audience of millions.

Brand messages delivered by trusted, unique voices. Work with Acast and its network of creators to record a read that listeners will love.

Long-form branded content, for deeper engagement. Collaborate with an existing podcast or launch a new series of your own.
True dynamic ad insertion (which Acast invented) automatically places your brand messages in podcasts across every platform and player — and throughout a show's entire back catalogue

Reach the right audience at the right time, with contextual targeting supported by artificial intelligence.

Acast is brand-safe, GDPR-compliant, and fully IAB-certified

Acast Intelligence provides the highest quality, most accountable insights the podcast industry has to offer

Build a closer connection with podcast listeners. Whether it's a 30-second ad or an original branded podcast, our Acast Creative team will bring your story to life.
We develop bespoke, innovative campaigns that cut through the noise — delivering brilliant brand stories in the most impactful way. We offer everything from short- and long-form audio formats to further non-audio amplification of the campaign – such as social executions, video and live events.
Check out three examples from Acast Creative below.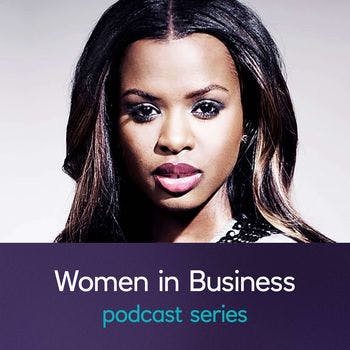 NATWEST : WOMEN IN BUSINESS
We took NatWest into podcasting to help attract more female-led business customers to the bank. Our two "Women in Business" series delivered 12m impressions, saw a 450% increase in visits to the Women in Business website, topped the Apple Podcasts Business Chart, and won a Financial Innovation Award.
Helping thousands of advertisers reach millions of immersed listeners
Explore the marketplace now